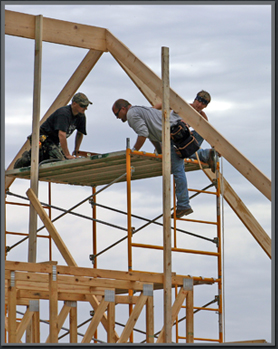 Established in 1987, Osment Enterprises remains one of the most called-upon builders at the Lake of the Ozarks, recognized for our ability to accommodate both residential and commercial projects. From small lake cottages to large restaurant complexes, the Osment name is synonymous with high quality, high flexibility, and high value in new construction.
With 25 years of experience in the construction industry, both as a framer and builder, Osment Enterprises understands what it takes to deliver a seamless project from start to finish. Leading customers through each phase with the best resources available and professional insight, we ensure a finished product that is second to none. When residents and visitors look to the most distinguished properties in the Lake Ozark area, very often they're looking at a project completed by Osment Enterprises.
As a builder that engages in a variety of construction projects, we have sharpened our skills to meet regional demands and individual specifications. In other words, we understand that your needs are most likely different from the next person's, and we will work with you to deliver exactly what you deserve – exceptional value for your investment of time and money.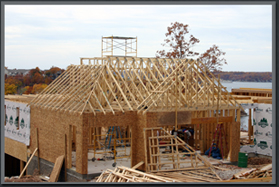 At Osment, we provide unlimited opportunities to discuss ideas with the builder, coordinating an initial plan that satisfies your lifestyle and budget. You may partner with one of our existing floor plans, or go in a completely different direction when you work alongside our architect and designer. No matter what type of home or business you intend to build, you can depend on our team to deliver great advice, smart solutions, and rapid response – keeping construction on schedule.